Perfect Ten (Former City Towers)
More than 95% Sold!
Less than 10 units left!
Last Updated: 

25th September 2023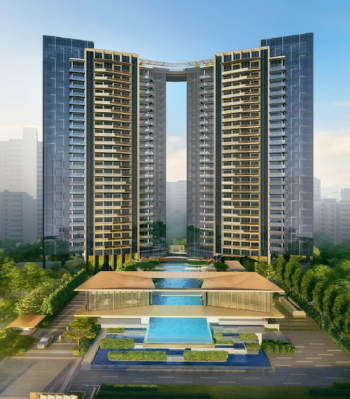 Units Selling Fast. Book Your Showflat Appointment Now
Perfect Ten (former City Towers) is an ultra-luxury with uncompromising quality freehold new launch development at 321 & 323 Bukit Timah Road. It is developed by award-winning developer Cheung Kong Asset Holdings Limited ("CK Asset") with superb track records in Singapore. CK Asset is listed in Stock Exchange of Hong Kong (SEHK) for decades and is a real estate market leader whose headquarter is based in Hong Kong.
Founded by billionaire Mr. Li Ka-Shing, the Group has a strong presence in Mainland China, United Kingdom and Singapore and had built many landmark buildings in Hong Kong that are currently part of their core asset holdings. It also has great capabilities in diversification with main business activities that consist of infrastructure investment, aircraft leasing, hotel, service apartment and pub operation. Last but not least property development and project management.
CK Asset's impressive previous track records in Singapore comprises of the iconic Marina Bay Financial Center, One Raffles Quay, Marina Bay Residences, Marina Bay Suites, Thomson Grand and Stars of Kovan, just to name a few.
Perfect Ten condo will consist a twin towers of 24-storey tall with 230 luxurious residential homes that provides 180 degree panoramic unobstructed greenery view. Two of its unique selling points are a 100m infinity pool and 100m boulevard driveway with generous setback away from Bukit Timah Road. Both are considered to be the longest in Singapore.
Perfect Ten price is starting from $2800 per square foot.
The former site of Perfect Ten condo is known as City Towers. The former was bought via collective sales in August 2019 at a price of $401.9m, which work out to be around $1,847 per square foot per plot ratio. This attractive freehold site is located at 321 and 323 Bukit Timah Road. It is within 1km to Anglo-Chinese School (ACS Barker Road) and Singapore Chinese Girls' School (SCGS), two of the most prestigious schools among parents in Singapore.
Future residents of Perfect Ten can enjoy the convenience of public transportation by having 3 MRT lines within 10 minutes of walk. Newton MRT Station (DT 11 & NS 21) is only 770 meters away and served as an interchange for Downtown and North-South line, which allows commuters to travel to places such as Orchard Road, Raffles Place and Marina Bay, just to name a few.
Upon completion of Stevens MRT interchange (DT 10, TE 11) in the near future, it will be bring great convenience to the surrounding residents who are traveling towards the East or Northern part of Singapore. It is around 820 meters away from Perfect Ten Condo. There are various bus services too right in front of this development that can transport residents to many different areas of Singapore.
As for those who drive, Pan-Island Expressway (PIE) is less than 5 minutes' drive away via Whitely Road, which interconnects you to various expressways such as Central Expressway (CTE), Bukit Timah Expressway (BKE) and Kallang-Paya Lebar Expressway (KPE).
You can easily explore nearby amenities by referring to Perfect Ten location map here.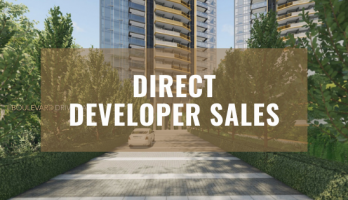 We understand that buying Building Under Construction (BUC) development can be complicated due to various polices and required plenty of careful planning and consideration. In Perfect Ten Singapore, all our appointed Developer's Sales Team are certified to assist you professionally and are able to provide you the best possible advice.
Due to existing regulation, all viewing of Perfect Ten showflat is solely by appointment basis only. Therefore, in order to secure an appointment with you, please submit your interest to us and kindly indicate the date, time and unit type that you are interested in.
You may also dial our sales hotline at +65 61001116 to book an appointment in advance. We have a strict no walk-in policy at Perfect Ten Showroom, hence we seek your understanding to make advance booking.
Rest assured that you will be given the best possible developer sales price with NO COMMISSION payable. All Perfect Ten pricing quoted in this website will be subjected to change without further notice.
Once our VVIP Preview sales (October 2021) is over, all remaining balance units shown are updated periodically and on a first-come-first-purchase basis. Without prejudice and subject to management approval, securing your choice unit via our sales hotline is only valid for 2 hours.
Please note that Perfect Ten showflat is on actual site at Bukit Timah Road. Our appointed Sales Team will give you a ring within an hour to confirm your appointment once you had submitted our online booking contact form.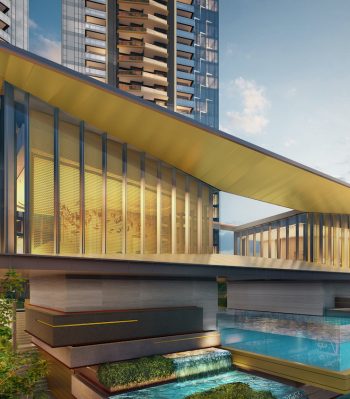 A Hidden Treasure in District 10, Bukit Timah
Perfect Ten condo, is a brand-new freehold development by CK Asset helmed by Li Ka-sing. It is located at 321 & 323 Bukit Timah Road with an iconic twin tower of 24-storey tall, 230 luxurious units that consist mainly 2-bedroom, 2- and 3-bedroom with private lift.
It offers a generous 100 meter setbacks from the main road and 180 degrees panoramic views towards Bukit Timah Nature Reserve and Northern part of Singapore. To enjoy a complete 360 degrees of unobstructed view, residents can access to the rooftop garden that link up the twin towers.
Communal facilities include a majestic100 metre infinity pool with landscape decking starting from the entrance of the development. It also consists of 2 basement car-parks with 230 parking lots, including 5 electric and 3 accessible lots.
Perfect Ten Singapore is surrounded by more than 10 top elite schools in Singapore, notably both ACS (Barker) and SCGS are within 1km and right opposite the development. Amenities wise, famous Orchard Road shopping belt, prestigious private clubs such as Tanglin Club and American Club, word-class medical centres like Gleneagles and Mount Elizabeth hospital are all within 5 mins drive away.
Perfect Ten is a true hidden treasure located right at the heart of Bukit Timah with great convenience.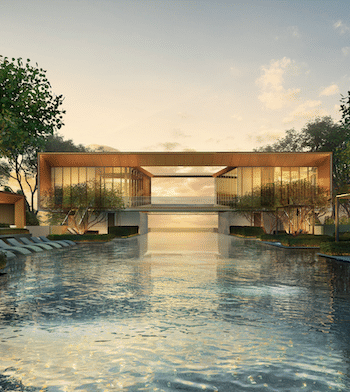 Perfect Ten – Coming Home to Luxury
Upon arrival of your home, residents will be greeted with 3 arrival phases that comprises of a grand clubhouse with a series of cascading landscapes and water terraces. The second phase that greeted you will be a 100m Boulevard-style driveway with tall boulevard of trees and meticulous landscape. The final phase of the arrival is a stunning 10m height Grand drop-off in rose gold color with fine detail of glass, mess stone and dynamic water features.
The twin towers are the latest tallest new project at Bukit Timah with 80% of the units facing Bukit Timah Nature Reserve while the remaining 20% are facing the city. Each unit comes with a champagne gold glass balcony design and is fitted with luxurious top-class appliances such as Miele, Gaggenua, Hansgrohe, Duravit and Villeroy & Boch.
With strong emphasis of space and functional layout, all 2-bedroom units are well designed, north-south orientated with 2 bathroom and store room. Each unit has a size of approximately 800 sq ft while units facing the city will come with private lift.
All 3-bedroom are fitted with "first-of-its-kind" glass lift with private lift lobby that offers spectacular view. The size is generally 1300 sq ft and equipped with dry & wet kitchen and beauty fridge and safe inside the master bedroom's wardrobe
Perfect Ten is simply a perfect trophy asset for the well-heeled and a home to luxury.
All potential home-buyers and investors who are keeping a lookout for a luxury Freehold project at Bukit Timah can view and download our Perfect Ten floor plan and Perfect Ten e-brochure for your further consideration.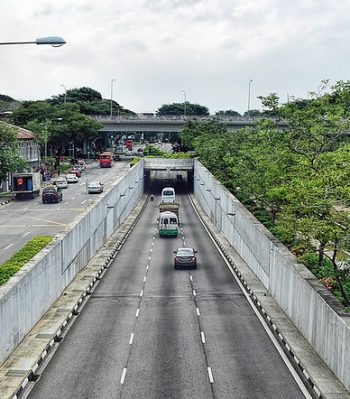 Bukit Timah is a residential and recreational area situated in central Singapore. The neighborhood derives its name from Bukit Timah Hill, the highest hill on the island located within its boundaries and providing breathtaking panoramic views of Singapore's cityscape. Hiking trails make up much of this hill's appeal as a hiking spot in Bukit Timah area.
Bukit Timah boasts an illustrious past as it was once covered with dense jungle. However, during the mid 19th century, British colonial authorities cleared away much of this jungle for agricultural use and established rubber plantations farms there.
Bukit Timah became the site of intense battles between Allies and Japanese troops during World War II, when Japanese forces occupied it and engaged in intensive attacks upon Allied positions there.
Bukit Timah experienced rapid development after World War II and quickly became a sought-after location for suburban homes and estates. Today, Bukit Timah is home to dense residential areas known for their lush greenery and parks.
It offers excellent schools, shopping centers and amenities – making it an appealing choice for families as well as expatriates alike.
Bukit Timah is also an attractive destination for nature enthusiasts and outdoor enthusiasts, especially in terms of outdoor adventures and recreation. Not only is Bukit Timah Hill found here; also several parks and nature reserves such as Bukit Timah Nature Reserve offer diverse ecosystems with different species inhabiting it such as plants and animals abound here.
Overall, Bukit Timah is an exciting and charming neighborhood offering an appealing combination of urban amenities and natural splendor.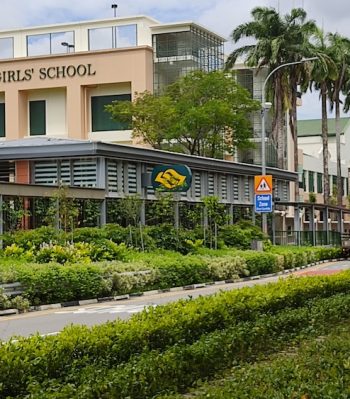 Singapore Chinese Girls' School - Within 1km to Perfect Ten
Singapore Chinese Girls' School (SCGS), established by philanthropic Chinese merchants in 1899, has long provided high-quality education to girls in Singapore.
SCGS prides itself on academic excellence, with an exceptional history of academic programs that emphasize science, mathematics and languages. SCGS welcomes a diverse student body from diverse cultural and socioeconomic backgrounds; we are dedicated to providing equal educational opportunities to all our pupils.
SCGS also provides an impressive extracurricular program, including sports, music, art and community service activities. Furthermore, SCGS places great emphasis on leadership development by encouraging student-led organizations and initiatives for leadership training.
SCGS boasts an outstanding campus, featuring modern classrooms, science labs, computer rooms, libraries and sports facilities. SCGS is also widely known for its commitment to environmental sustainability; through various initiatives it has successfully reduced its carbon footprint while simultaneously raising environmental awareness among students.
Overall, Singapore Chinese Girls' School is an esteemed school with an excellent academic reputation and dedication to offering its students a well-rounded education.
The school boasts a long tradition of developing future leaders for Singapore, providing girls with the support to pursue both their academic and personal ambitions.
SCGS is one of the two elite schools that is within 1km to Perfect Ten.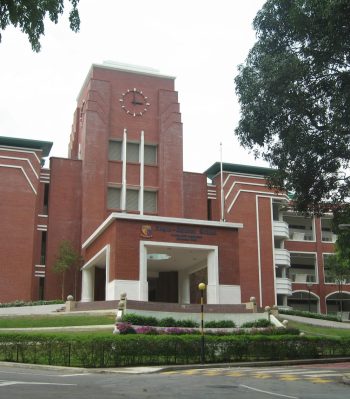 Anglo-Chinese School (Barker Road) in Singapore stands out as an exceptional primary school, boasting a long and distinguished tradition of providing quality education to children from diverse cultural and socioeconomic backgrounds.
With its commitment to academic excellence, well-rounded education, and character formation, ACS (Barker Road) has quickly become the go-to school for students searching for an educational experience that will prepare them for success in Secondary School and beyond.
At ACS (Barker Road), students are challenged academically while simultaneously encouraged to explore their passions through an expansive extracurricular program. In addition, this school boasts a robust academic curriculum as well as strong character education programming that fosters leadership development and increases social awareness in its student body.
One thing that distinguishes our school from others is its dedication to environmental sustainability. Through various initiatives implemented at school to reduce carbon emissions and foster environmental awareness among its students, and ensure we preserve nature for future generations, they stand out as being distinguished schools.
Anglo-Chinese School (Barker Road) stands out as an exceptional institution committed to offering students a well-rounded education that prepares them for success in university and beyond.
Academic Center at ACS (Barker Road) stands out as a top choice school due to its dedication to academic excellence, character formation, and environmental stewardship – making an education at this institution both challenging and fulfilling for its students.
Like SCGS, ACS (Barker Road) is the second elite school that is situation within 1km of Perfect Ten.